The plastic extrusion profile production line is a kind of plastic Machinery products. In addition to this, there are plastic pipe production lines and plastic sheet production lines.
The plastic extrusion profile production line is mainly used for the production of plastic door and window profiles, plastic decorative panels, PVC foam profiles and other plastic products.
The plastic profile extrusion process can be divided into two types: pre-coextrusion and post-coextrusion according to the molding state of the coextruded material. Pre-coextrusion means that two materials are composited in the process of not being fully formed; post-coexcitation means that one material has been completely formed and then composited with another material. The advantage of post-coextrusion is that it can utilize waste and is economical.
The extrusion process of plastic profile can be divided into organic coextrusion and inorganic coextrusion according to different extrusion materials. Organic coextrusion includes co-extrusion of the same material (such as pre-coextrusion of fine materials and mixed materials) and co-extrusion before different materials (such as co-extrusion of PMMa and PVC) and post-coextrusion of soft and hard PVC; inorganic coextrusion Can be divided into aluminum-plastic composite co-extrusion and steel-plastic composite co-extrusion.
In this focus, the co-extrusion extrusion, aluminum-plastic composite profile co-extrusion, steel-plastic composite profile co-extrusion and two-color co-extrusion technology.
Compared with the traditional pre-coextrusion (hereinafter referred to as FCE) technology, the post-coextrusion plastic profile extrusion process has obvious features such as simple process, flexible application, low scrap rate, easy recycling, and controllable bond strength. At present, this technology is mainly used to manufacture profiles for doors and windows with sealing strips.
The traditional pre-coextrusion plastic profile extrusion process technology is a one-shot molding technique. More than two extruders are used to extrude molten materials with different rheological behaviors or different colors to the same forming die. These melts are characterized by the automatic production line of molded aluminum (steel) plastic composite pipe. The machine is mainly made of PVC, PP and PE. Production of small-diameter single-wall corrugated pipes for raw materials.
Corrugated tube products with smooth inside and outside and uniform corrugation are formed through the corresponding mold at one time.
Wire and cable threading pipe, washing clothes drain pipe, vacuum cleaner pipe, ventilation pipe, etc.
Carefully developed bellows for small-diameter automotive wires such as 4-6.7mm to fill domestic vacancies
Plastic extrusion profile production line main technical parameters: features auxiliary machine SY120 type small profile SY240 type ordinary type SY240 type quasi-high speed SY240a type high speed type maximum vacuum / Mps-0.096-0.096-0.096-0.0096 vacuum joint number 30304040 Styling table effective mold length 300040004000/50006000/8000 maximum traction force KN20304040 maximum traction speed / m.min-18355 crawler width / mm200240240240 crawler effective length / mm1600180022502400 water consumption / m2.5456 gas consumption / m3.h-18101215 total power / kw24 .32733.534.7Dimensions/m×m×m15100×860×140013500×1045×176016385×1465×2127
17135×1465×212718750×1465×2130
19410×1645×2130
Telescopic Pull Out Wire Basket:
Telescopic Storage Drawer Pull-out Wire Baskets are widely used in kitchen storaging, electroplating treated surface extend service life. Sliders of these pull out drawer baskets are quite and smooth, bring you comfortable using experience. The installation of pull out drawer baskets is not complex, customers could finish by self, we will provide detailed installation manual and installation.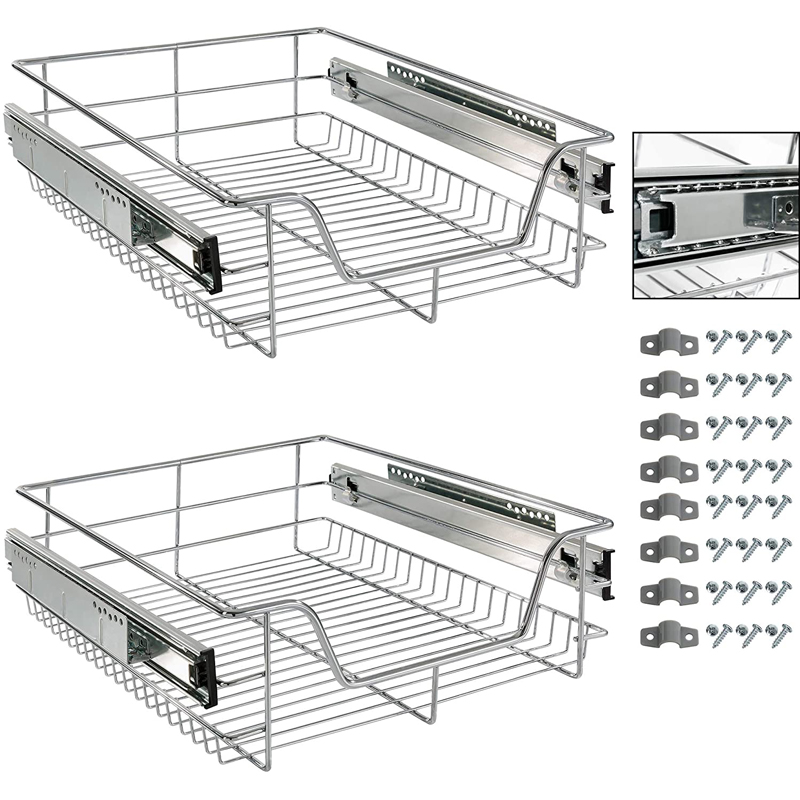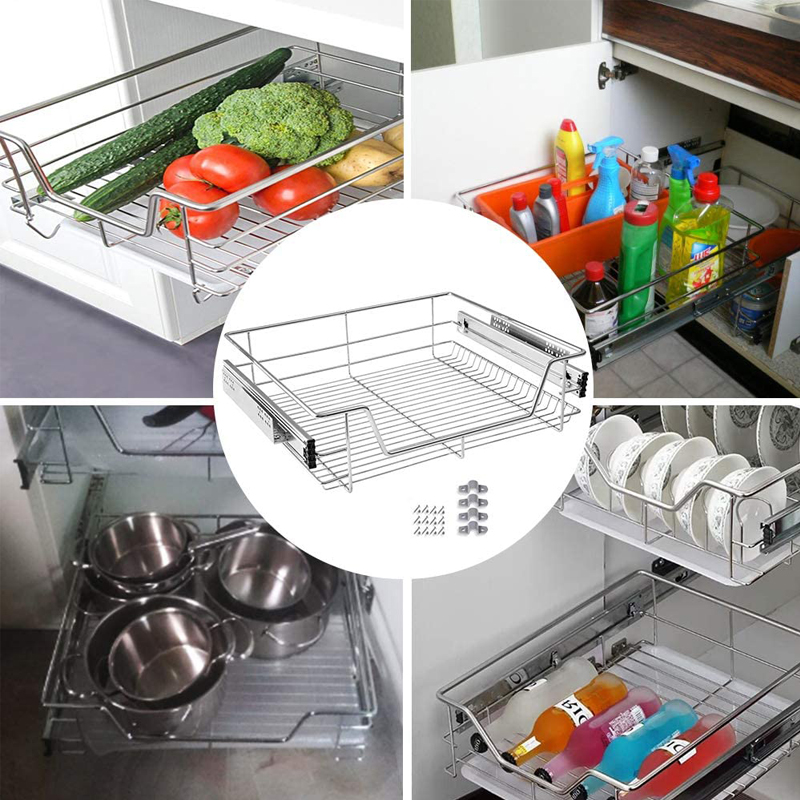 Drawer Basket Bathroom & Kitchen
Drawer Basket,Kitchen Drawer,Kitchen Drawer Basket,Stainless Steel Kitchen Drawer
Suzhou CoreMission International Trading Co.,Ltd. , https://www.szcoremission.com